Transform NetSuite into a world-class online selling platform.
Manage your sales channels natively within NetSuite.
Integrate with leading marketplaces and platforms
Native data management
Control products and listings

Control which items are listed for sale (individually or in bulk) on each connected marketplace. Once you enter your data in Sync Channels inside of NetSuite natively, there's no need to re-enter data, rewrite descriptions, or carry out a time-consuming migration process. Product data is downloaded, changes made to the products are updated, and a direct link is created between each item in NetSuite and the listings created on each marketplace.

Sync inventory

Selling on multiple channels increases your chances of being found by new customers. To do this successfully, it's critical that inventory levels are accurate across the board. ChannelUnity's multichannel inventory management ensures that this is all done automatically between marketplaces, and Sync Channels ensures real-time sync. Once an order is placed on any connected marketplace, inventory is reduced from a central point of control. We account for:

Internal inventory increments and decrements sync'd back to marketplaces
Inventory reservations for shopping cart holds whether in NetSuite or marketplaces

Manage orders

There's no need to setup a new order fulfillment process or additional third-party integrations when working with Sync Channels powered by ChannelUnity. Orders are created automatically within Netsuite, allowing you to fulfill orders from any channel right alongside direct orders. Once an order has passed fraud prevention measures and is confirmed, the full details are imported right into NetSuite via Sync Channels. Plus, when tracking numbers are used they are automatically passed along to the marketplace to keep your customers updated and happy.
Marketplace focused
Stay up-to-date

Marketplace integrations and data requirements are complex and constantly changing, and it can be challenging to keep up. Sync Channels stays ahead of these rapidly evolving requirements, keeping your integrations up-to-date.

Automatic repricing

Putting your item in pole position on Amazon with the best price compared to competitors is key. Sync Channels takes advantage of ChannelUnity's world class re-pricing algorithm. Traditional re-pricers check products and competitors on a loop, meaning that as more products and competitors are being checked, the time between checks gets longer and longer. We eliminate that fear with a proprietary intelligent cloud-based system, which proactively responds within seconds of a competing price change. Re-pricing rules set by you in advance are used to determine what your price is, and integral safety locks ensure that your products are never adjusted to a price which is lower than your pre-determined limit.

Listing templates

Powerful templates control how product data from your systems are mapped to marketplace listings, with control over appearance, content, and business rules.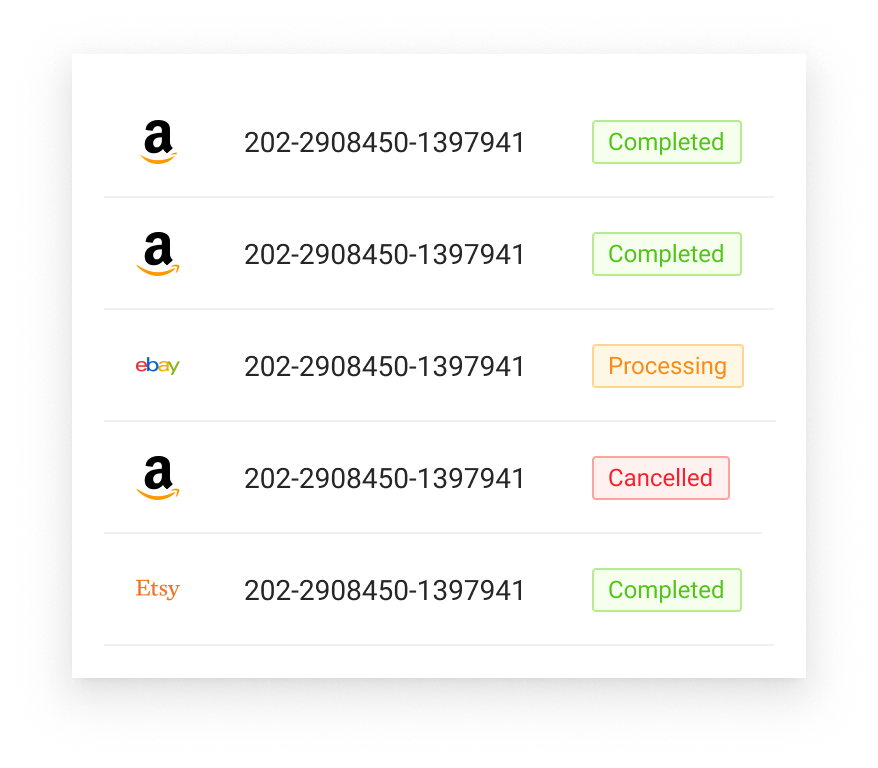 Supported NetSuite Functions
Sync Channels currently supports the following NetSuite functionality natively, with the ability to tailor the implementation as necessary.
Item Listing
Data mapping from NetSuite Item Record
Sync Item when Item is updated
Orders
Import and Create Sales Order from Marketplace order
Sync line items when Sales Order is updated
Inventory
Sync inventory updates to marketplaces
Import marketplace carts as unapproved Sales Orders to support inventory reservations
Order Cancellations
Close Sales Order when marketplace order is cancelled
Send order cancellation when all Sales Order lines are closed
Customers
Auto-create Customer Record for imported Sales Orders
Apply Orders to related Customer Record
Fulfillment
Fulfill marketplace order when Item fulfillment is shipped
Send Tracking Information
Invoices
Auto-create invoice from imported Sales Order or process manually based on business preference
Payments
Auto-create Customer Payment for imported Sales Orders and apply to invoice or manually apply payment based on business preference
Marketplace transaction fee
1% / order
Simple, predictable pricing allows you to scale and means you'll always know what you pay.
Get started today
Get in touch with us!
Complete the form below to learn more about Sync Channels